Children's Books Elevator
(These pages are filled with graphics and sounds so they will take a while to download)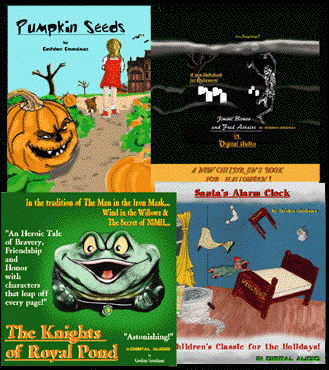 Free Download!!!
These books are only available by contacting NuWerks.com.
back to

or
The Novels Page
or
Novelties Page
Other sites we recommend:
Dick Hill (Audiobook Narrator)
Walking Oliver
Dollhouse Collectables
To be on our e-mail mailing list
press here...

This list will not be shared or given to any 3rd party. We promise!